WOMAN IN LOVE
Mother Daughter Retreat
"As daughters, we naturally look to our mothers to learn what it means to be a woman and also what it means to be beautiful. My mom assured me that she believed I could be pure, that I could be holy, and that I was beautiful."
Shannon K.
-----------------------------------------------
"I am looking forward to on-going talks with my daughter, not dreading them or wondering what to do or say."
Rhonda K.
-----------------------------------------------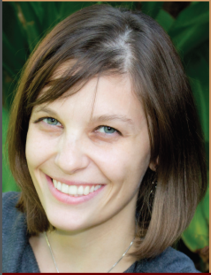 Katie Hartfiel is a graduate of Franciscan University of Steubenville, a youth minister and national speaker. Katie wrote Woman in Love, a book that coaches young women as they strive for purity by praying for and journaling to their future spouse. She developed The Woman In Love Mother Daughter Retreat to help hearts come alive with the realization that God hungers to exceed our deepest desires. Katie lives in Houston with her husband and three daughters.
The Woman in Love Mother Daughter Retreat is designed to help mothers to deliver God's remarkable good news about sexuality to their daughters. Katie Hartfiel leads mothers and daughters (grades 8-12) on this remarkable journey that weaves engaging talks with powerful prayer and extraordinary fun to create an experience of a lifetime. This one night experience uniquely supports church, school or home use.
Sessions include:
Woman In Love - Realizing that our reason for purity isn't a "what" but a "who".

A Hope That Transforms - Discover how to engage your daughter in a desire to swim against the current in the ocean of the culture of death.

An Image of Beauty - Unpacking the reality that our self-image and how to present ourselves are integral to our relationship with God.

The Heroine - Easy answers to teen's tough questions about sex, love and purity.

The Conversations - Practical steps on how to approach your children regarding topics of sexuality.
Contact Sandy Joaquin for more information
Phone: (813) 391-7518
Sponsored by JMJ Site Development Inc.