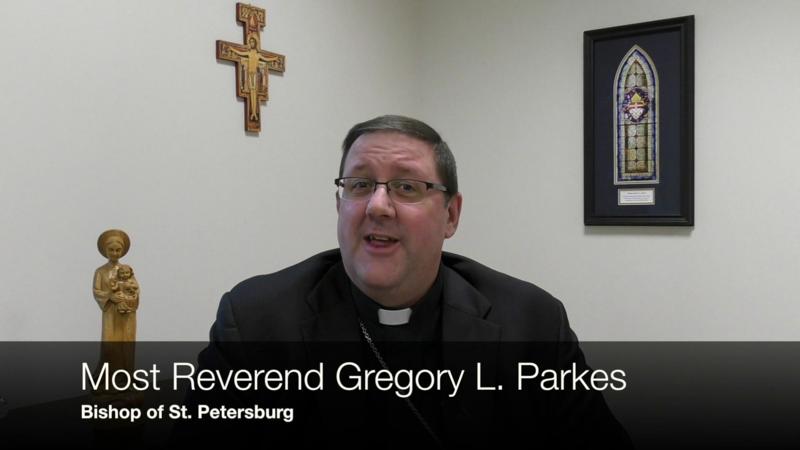 Download a video from Most Reverend Bishop Gregory L. Parkes inviting the men of his diocese to attend the 2018 Tampa Bay Men's Conference. Two formats are available in the Related Content area below:
A Full HD 1080p version to play on large screens at your parish
An HD 720p version that can be downloaded and played on a laptop, tablet or phone
To download a video, click on the link to the appropriate video. When it begins to play, right-click on the video and choose "Save Video As..." from the menu that appears.