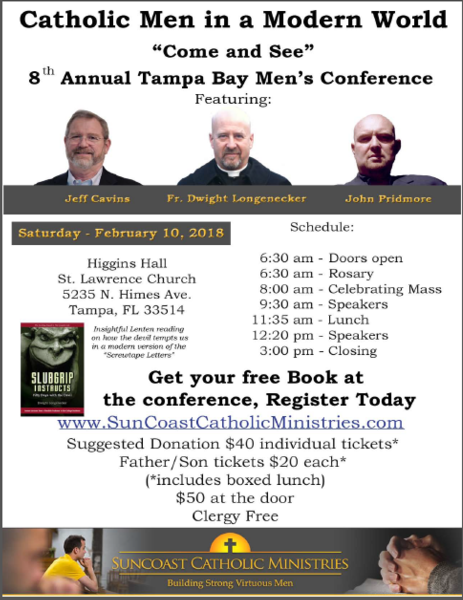 Download the 2018 Conference Flyer in PDF format from the "Related Files" area below.
It is available in 8.5" X 11" letter size and 11" X 17" poster size. There are hi-res versions of each for printing and low-res versions for sharing via email or your parish's website.
We have a limited supply of preprinted flyers and posters on hand, so please contact your Parish Captain coordinator or email us at info@suncoastcatholicministries.com to check on availability.